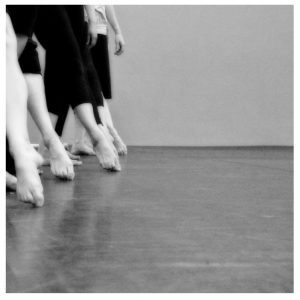 As dancers, performers, and teachers we are often asked where to take dance classes.  It warms my heart to hear this as I believe taking class is the single best way to become a better dancer.  That said, making time for class is a consistent challenge for me.  For the past four years, one of my new year's resolutions has been to take a dance class per month.  Just one class.  Sounds simple and non-threatening, but it is amazing how the calendar days fill up.  More often than not, in the final week of the month, I am scrambling to find a class I can shoehorn in between teaching, rehearsal, working, running errands and, well, life.  As a result of this race against the clock, I've stumbled onto some gems which I might not have found if not for this annual resolution.  
Recently I took a class at The Dance Complex in Cambridge, Massachusetts.  The studio offers  an incredible variety of classes including Jazz, Hip Hop, Bhangra, African, Salsa, Contemporary and Modern among others.  On this particular hot and steamy Friday in July, I took Beginner Ballet with Anna Myer.  The class is only an hour – which appealed to me given the window of time with which I had to work.  
What to Wear
The class description says to "wear comfortable dance clothing and ballet slippers."  The dancers wore everything from cut-off sweatpants with tanks to classic pink tights and leotards.  I spotted a ballet skirt and some leg warmers as well.   Everyone had on either ballet slippers or foot undies.  However, given the relaxed and welcoming the vibe, I suspect socks or bare feet would be just fine too.  (In other words, you can cross "I don't have ballet slippers" off your list of reasons to skip out.)
What to Expect
There were about ten people there, many who seemed to be regulars.  I got the impression that attendance was a little lighter than usual.  
Here's the unexpectedly wonderful part:  The class was deeply focused on technique.
I know, I know, pretty much every dance class has technique.  But in this one, the fundamentals were so gloriously front and center and delivered in such a way that I had no choice but work to improve them.  Incredible attention was given to overall alignment, awareness, and proper usage of the torso, arms and feet.  
The first 40-minutes of class included straightforward barre exercises with minimal choreography or intricate patterns to remember.  For example, eight rond de jambe à terre one way, eight the other, balance, turn around and repeat on the other side.   Instead of music, Anna uses castanets. To be honest, I was initially turned off by this.  But I soon realized that the lack of music combined with the simplicity of the exercises actually helped me to intently focus on my technique, turnout and execution.  The class concluded with center work.  A handful of simple combinations that built upon some of the exercises done at the barre.  We covered basic turns, jetés, and pas de chats.  
Anna is a phenomenal, gifted instructor with a way of explaining concepts and corrections that make sense and are immediately actionable.  She also took the time to provide individual feedback and hands-on corrections and adjustments to everyone.  I myself received too many to count, and definitely experienced a couple of aha moments.     
Who Should Try This Class
This is a wonderful class for anyone – from beginner to advanced –  looking to work on and hone fundamental technique.  Even the most polished dancers can use a tune-up now and again.  If you are in the mood for a class where you can lose yourself in the movement and music, this is probably not your best bet.  
Make It Happen
I always hear dancers say that 'they need to get to class'.  Very often, I am one of those voices.  It's not easy.  It takes time.  And usually it takes money.  There is no way around it other than to take responsibility, recognize that it's a priority, and make it happen.