Third Life Choreographer Series: Creating Connections and Community
The Third Life Choreographer Series will always hold a special place in my heart; it was one of Cambridge Dance Company's very first performances (our third, to be exact).  We were barely five months old in May, 2012, when Kelley Donovan took a chance and invited us to be a part of this unique showcase.  Since then, the Third Life Choreographer Series has grown and evolved, but remains true to its initial mission of bringing together dancers, choreographers and audiences.
It takes a special kind of person to produce these events.  And an even rarer breed to build a community.  These are the folks who are genuinely focused on inspiring and connecting others – regardless of what's in it for them.  These are folks like Kelley Donovan.  Beyond her choreography experience and prowess, she's both exceptionally collaborative and pragmatic in her approach to this performance series.  Read on to learn how and why she continually refines the Third Life formula and mobilizes the dance community in her own memorable way.
 When did you first start the Third Life Choreographer Series, and what inspired you to start this awesome tradition?
I started it in 2012 after coming back to Boston and feeling a bit isolated from other choreographers.  I noticed there were many new people making work who I did not know, and I wanted to feel a bit more connected.
 What motivates you to keep producing these performances?
I really like seeing the growth with different companies over time.  I like the sense of community in Boston in general, and really like to know who folks are and what they are up to.  I would love to see more opportunities to be a mentor to the next generations of choreographers.
 How has the series changed over time?
Initially I tried to do a monthly series; it was fun but rather exhausting and expensive.   The first year we did 11 shows February  – December.  The second year, we skipped July and August since many people were away, and did nine shows.  The third and fourth years, I decided to simplify the process and stick to the months that were most well attended –  which seemed to be February, June, September, and December.
Now I am finding that traveling back from NYC (where I spend the fall making work) is a bit exhausting. I may try to do more shows in the spring through June for 2018.  In addition, due to the gentrification of Union Square and rising costs, we may have to do three shows per year instead of four.
What's new or different for the show on September 15?
This year is our fifth anniversary!  We also have a couple of new groups who have not performed with us before.  We have a great diversity in the ages of our performers this month as well!
What can a first-time audience member expect?
It is a great opportunity to sample the work of many different artists and see whose work you may want to see again.  We usually have 8-10 groups per show, and you get to see a real variety of styles.  Our regular audience members always have great things to say and love seeing the diversity of our programs!
 Give us the 411!

 
When: Friday, September 15th at 8:00pm; One night only!
Who:  Works by Disco Brats/Honey Blonder, stb x at, Slow Motion Dancers, Evolve Dynamicz, OnStage Dance Company, Kelley Donovan and Cambridge Dance Company.
Where:  Third Life Studio, 33 Union Sq., Somerville, Ma
Facebook event:  https://www.facebook.com/events/311599102616151/
Tickets:  $15 General Admission, advance tickets online only! $20 at the door; $12 for Student/Seniors
Parking:  Free parking across the street at Citizens Bank www.thirdlifestudio.com
Call (617) 388-3247 or email kelleydonovandance@gmail.com for more information.
[Shameless plug:  We will be premiering a work by member Katie Paquin at this event.  Hear about her vision, challenges and inspiration and catch a sneak peek here.  Shameless update: Read Dance Informa's review of the show here. ]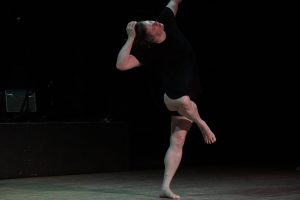 About Kelley Donovan
Kelley Donovan splits her time between Boston and New York City, teaching and choreographing in both cities.  She has performed work by Ann Carlson, Amy Spencer & Richard Colton and Liz Lerman. Her work has been produced in Boston by World Music/Crash Arts, Tufts University, Lesley College, MIT, Mobius, Harvard, Mass College of Art, Salem State College and The Federal Reserve Bank in Boston. Most recently she has shown work at Movement Research, DanceNow NYC, The Merce Cunningham Studio, The Duo Theater, Joyce SoHo, The Hatch, WAX, Green Space and the 92nd St. Y in New York City.  Recently the New York Times and Boston Pheonix cited her work as among the best of 2009 and she has received financial support from The Artist Foundation of Boston and a Harkness Space Grant from the 92nd St. Y.  Kelley studied choreography with Mark Morris and Bessie Schönberg and received a B.A. from Bradford College in 1989.
About Kelley Donovan and Dancers
Kelley Donovan & Dancers create dance that investigates the internal world of transformation and expresses the intimate self through movement, ranging from soft fluidity to athletic physicality. Exploring the gray area between the extremes of purely classical modern dance and theatrical narrative, Donovan creates movement rich with imagery, experienced viscerally and expressive of transformation.